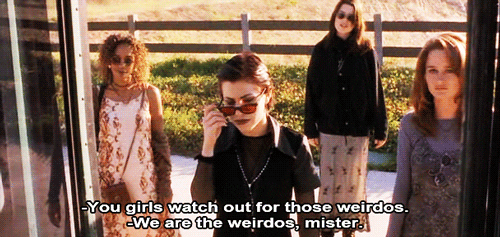 Authors on Writing
Jennifer Crusie's Writing/Romance Project – Pithy, helpful lessons on writing. Can't get updated fast enough!
StoryWonk – Excellent podcasts analyze how story works in TV shows like Buffy the Vampire Slayer, Outlander, and more. (They have recently started analyzing VERONICA MARS and it is taking all of my willpower to not go listen to every single one available right nowwwww…!)
Agents, Editors, Review Sites, Oh My!
QueryShark – Literary agent Janet Reid takes a bite out of queries submitted by the chum general public.
IndyScribes (My critique group!)
Stephanie Cain – fantasy and YA fantasy
Laura VanArendonk Baugh – fantasy, slipstream, science fiction, and historical fiction, as well as non-fiction on animal training & behavior
Jim Meeks-Johnson – epic science fiction! He also blogs here at Future Perfect
Author Blogs
Argh, Ink – (Jenny Crusie)
Trout Nation – (Jenny Trout)
Sister Krissie Explains It All – (Anne Stuart)