It's my tenth year teaching high school! Apparently the traditional 10th-annivesary gifts are tin.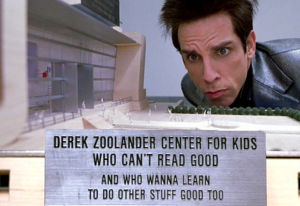 Tin, like what Derek's suit is made of in the photo.
Excuse me while I go make myself a fashionable tinfoil hat to celebrate. Posting might get slower while I adjust back to the flow of things. (I know this will disappoint my only reader, Mitchco.) 
I am thankful, though, for the benefit of ten years of studying the pacing of masters–I mean, I'll be teaching Romeo and Juliet for approximately the 40th time this year. (Also excerpts from Beowulf and The Odyssey, assorted short stories and poems, and–for the first time ever!–The Picture of Dorian Gray.)
I know they say that those who can't do, teach ("they" being jerkfaces who have literally no idea what teachers actually do, of course) but I really really think that all of that intensive study might someday pay off.
Like if I manage to talk Quirk Books* into publishing my opus A Room With a View of Werewolves or talk somebody (anybody) into taking The Magnificent Jay, a New Adult retelling of The Great Gatsby…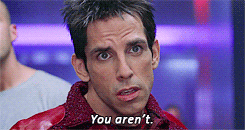 …of course, first I have to manage to actually write all of these things. But, in the spirit of Getting Things Done, I have an established weekly Writing Date with a friend on Monday evenings, and I'm trying to make sure I take another hour somewhere else in the week to work on Ongoing Projects. I know that's only two hours a week, but it's better than zero, so I'm going to try to just plug away at it. Hopefully when I get into a good routine I can start adding hours on (this is what I have said for appx. 6 years about exercise, though, and while I'm solid on the two 45-minute morning sessions I do every week, that whole "additional cardio on my own" continues to elude me. Ah well. C'est la vie).