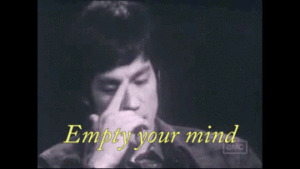 I've been stuck with a blank mind on BOTH of my works in progress for about the last three months.
And NOW I'm at the point where it's almost intimidating to go back: what if everything I've done is terrible? Or, if it's good, what if I've totally lost the ability to write like that?? Or what if it's terrible AND I've lost the ability to do it?!?!?
Obviously this is brain-weasels running amok but it's still giving me a hard time.
So, I tried some "not-writing," per Turbo Monkey's Sarah McGuire (and added her book Valiant to my TBR pile while I was at it). That… didn't get me unstuck. I've had great success with that approach in the past (especially during college, where my roommates would all watch me playing Snood and ask tentatively how the essay was going) but unfortunately my mental landscape just looked like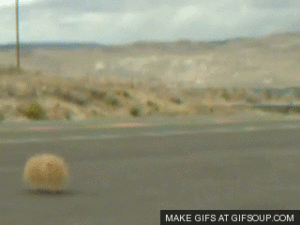 So I decided to try the 13-step outline suggested by Chuck Wendig at his blog. But that also gave me Tumbleweed Brain (aka "Blank Paper Panic," an issue that was freezing me in my boots.
Then I tripped over Tess Hilmo's "Best Plot Help Ever," a little paper foldable that sounded cute and fun and sort of like those MASH things or a 'flapdoodle' (srs education term for a folded-up/cut paper study aid) and I decided I would try one of those for each WIP and see if any gears started turning.
And turn they did — more on that tomorrow!