So, it's July, and I have the great pleasure of being (for the third time) at the Extending Teacher Creativity Workshop at Indiana State University in Terre Haute for the next three days!
One of the many benefits of winning a Lily Teacher Creativity Fellowship (besides the humungous grant – $10k when I won in 2015, and $14k now) is an annual invitation to what I think of as Teacher Camp – previous recipients gather in the ISU student union to do one Workshop and one Mini-Workshop, and they feed us generously and gift us lavishly and try to freeze us to death (whoops, no, that's just the a/c).
The first year, I did what all first-years do, and worked on a group project with two other Fellows, sort of randomly selected; one taught Spanish and one taught art, but we were told to figure out what our Fellowship projects had in common (??) and present it to the rest of the group. (We ended up talking about TRANSMOGRIFICATION – with some help from Calvin & Hobbes – and how our experiences had reinvigorated us about our subjects by giving us time to pursue them as learners. We made a poster, which I think I still have, and if I find it I'll replace this sentence with a photo.)
I missed a few years due to family travel and kid stuff, but last year I got to take a printmaking class. It was wonderful, and I got to make some decor and hearken back to my #fandom days: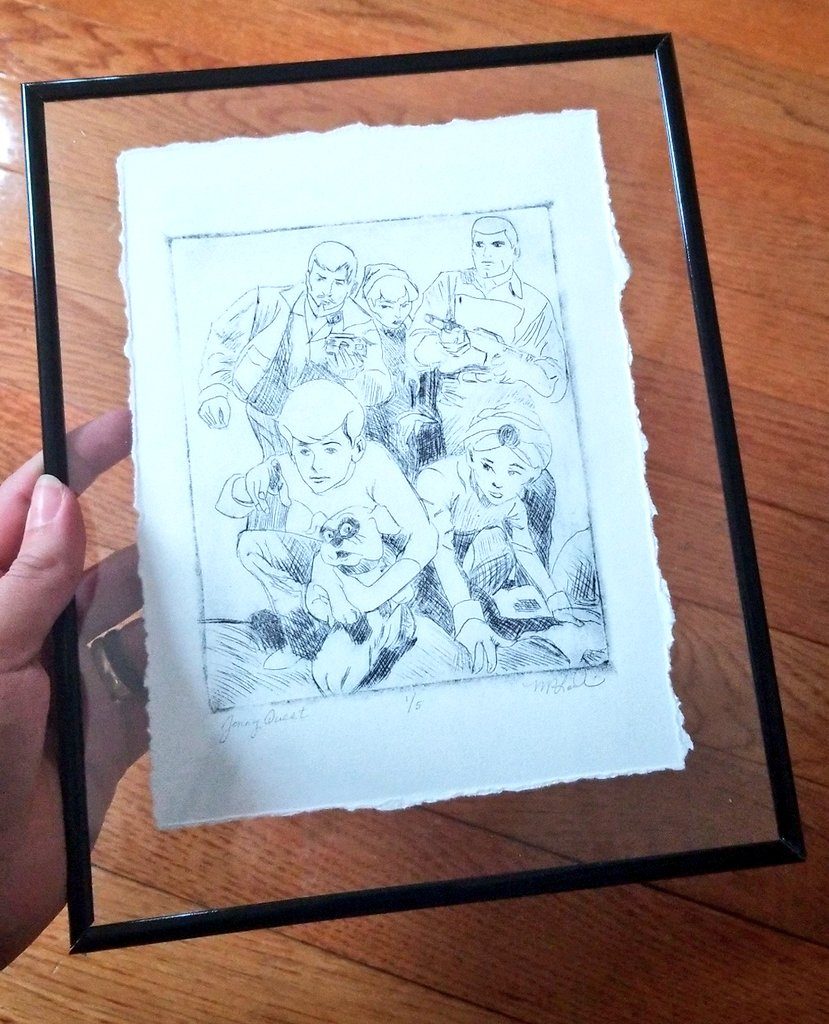 And obviously I made some School Spirit room decor as well, which I'll probably actually have space to hang in my NEW ROOM (more about that later).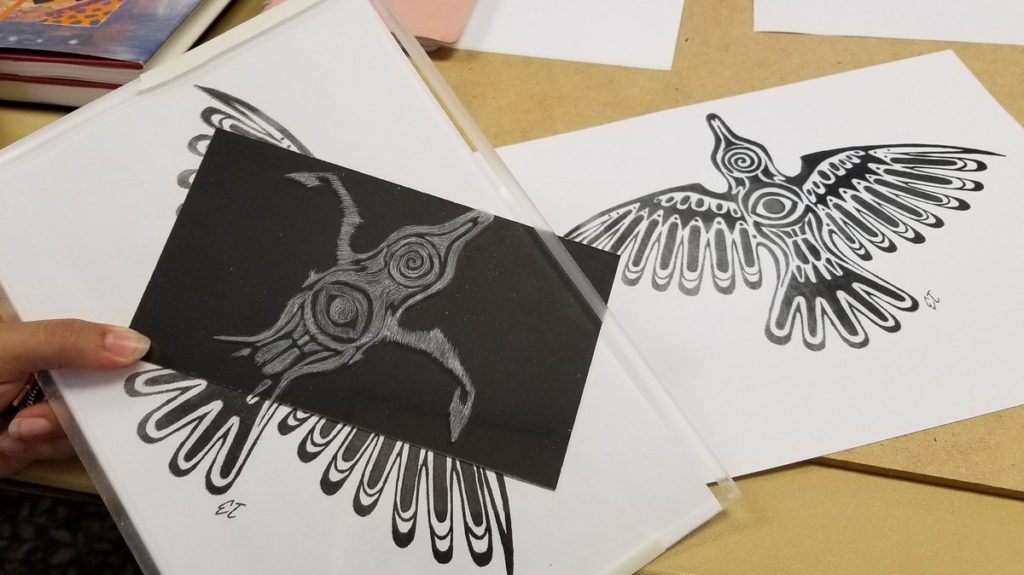 Inspired by some of the Native American art I'd been looking at while trying to get more Indigenous people's work into my American Lit class, I colored it in, too: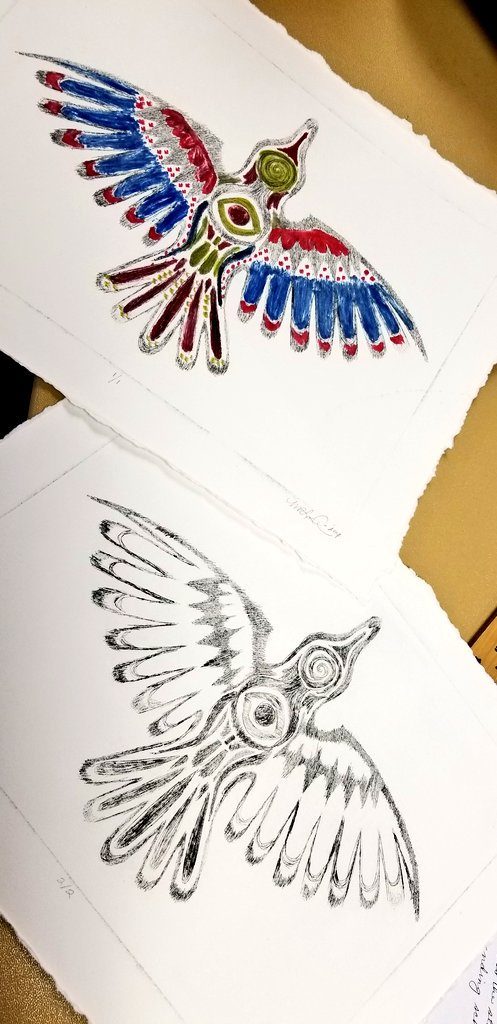 So that was last year. This year, the Printmaking Workshop was full… so I'm in the Writers' Workshop instead! Resulting in… well, you're looking at it! My goal for this session is to pre-write some posts, write some poetry, knock out the next ten pages of my novel for my IndyScribes meeting next week, invent cold fusion…
OK, maybe I'm being a little ambitious (maybe). But I was also pretty shocked to actually win a $10,000 grant to work on my novel back in 2015, so… maybe anything's possible!