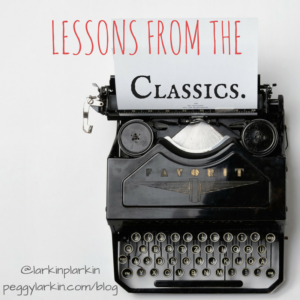 Note: This is the first in an ongoing series (I hope?) of posts that take what I'm teaching in my 11th-grade American Lit classes and then shows how that could translate into creative writing, using examples of what I'm doing. I welcome feedback, because I'm no expert on American literature–just somebody who's been teaching it for a couple of years. I would also love to hear how other writers are using these tools! 
This week in American Lit, we've been talking about dialect (writing that imitates the way people actually speak, including accents, slang, and idiom) and how writers use that to provide indirect characterization.
The story we read is Mark Twain's "The Celebrated Jumping Frog of Calaveras County," a short, humorous exploration of the type of characters populating a rural mining camp in the 1860s. It's also a frame story,  with an unnamed narrator introducing and closing out the tale in deliberately prolix style, the better to heighten the contrast with the main tale, told by "good-natured, garrulous old Simon Wheeler" (Twain 1). The version at the link has a different ending than the version in our textbook, but the same general ideas are at play in both.
Obviously, Twain's intent is to satirize both the stuffy narrator, who can't see the humor in Smiley's adventures, and Wheeler himself, who's a bore and a boor and won't let the narrator escape. We spend time while we're reading picking out the words that really help characterize the two of them in order to analyze Twain's use of diction as character. Some of the students' favorites:
The Narrator: compliance, garrulous, hereunto append, personage, infernal, tedious
Simon Wheeler: feller, flume, curiousest, so's, solit'ry, dangdest, thish-yer–and I was very unsuccessful in convincing them that "Well, blame my cats!" should make a comeback in teen vernacular.
There's clearly a vast gulf here in terms of diction (syntactically, they both tend to run on, but only one of them does it grammatically). It would be very, very easy to label any sentence from this story as spoken by the Narrator or by Simon Wheeler, based on diction alone, because their dialects are so distinct.
So, how do I use this in my own writing?  Continue reading Lessons from the Classics: Twain's Dialect →